An extraordinary place:
A Super Boutique Hotel
At the heart of the city
A Cornerstone of London Experience
Opening Spring 2020
The Londoner is a hotel that is chic boutique in spirit and feeling, yet staggering in scale and ambition.
Individual, Intimate, Eclectic & Curated, every facet of the Londoner's laid-back atmosphere is designed to captivate and delight:
A highly engineered cat's-cradle of spaces, tastes, textures and offerings laced across 15 floors, the Londoner offers a vertical wonder of discrete style, wit and charm for every kind of guest.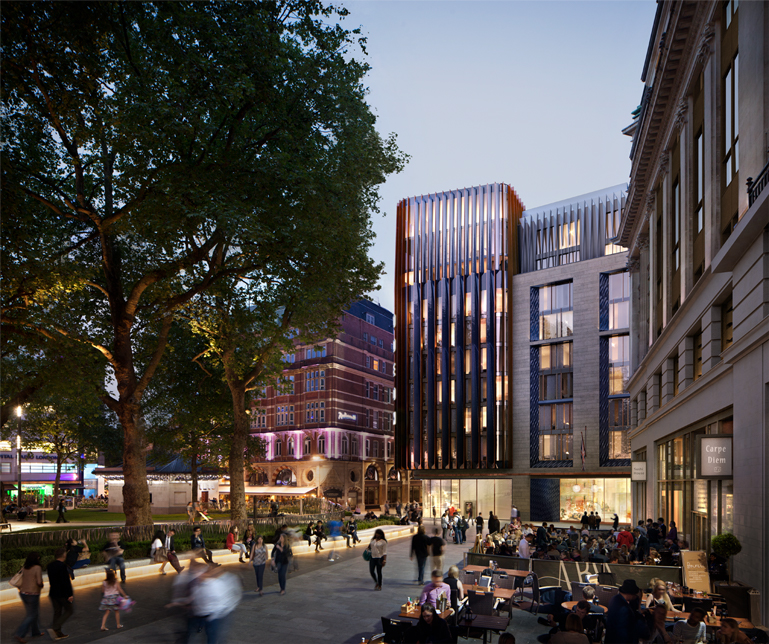 Super
Boutique –
What's In
The Name?
350 5-Star rooms, exquisitely furnished and eclectically dressed, 92% of which face out onto London's brilliant and vibrant streets and vistas
6 bar, club, lounge and restaurant offerings – amazing collisions of the most exceptional eating and drinking experiences imaginable.
A Ball Room of spectacular proportion and shimmering chic, capable of hosting 600 people
A Spa experience offering a Red Carpet White Carpet experience for guests and visitors alike.
And a state of the art Cinema complex in the basement. (Of course.)